Dry brushing for the face, unsuspected benefits!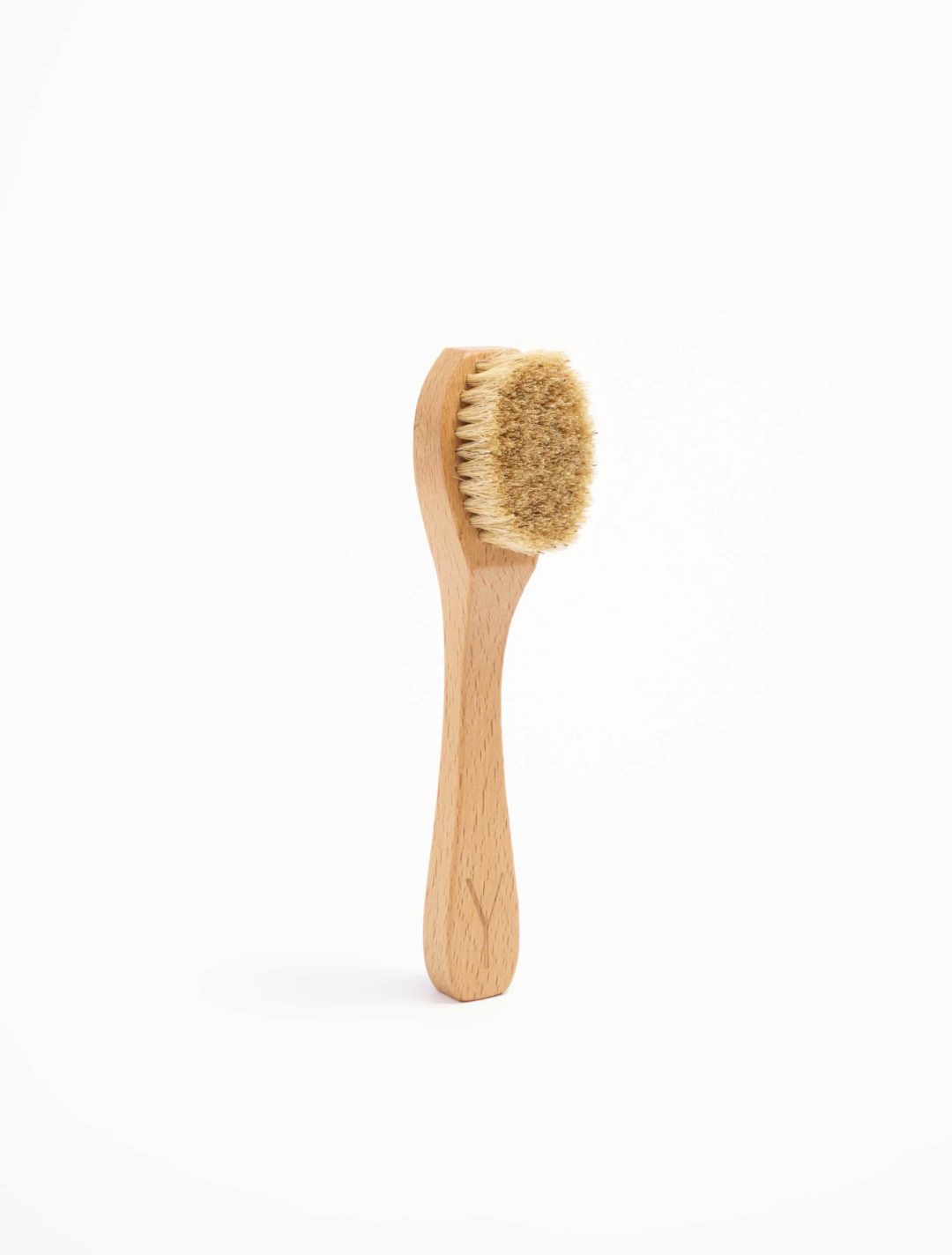 A SIMPLE RITUAL FOR UNSUSPECTED BENEFITS!
Do you know how to dry brush your face?
Excellent for the body, dry brushing is also very effective on the delicate skin of the face. It is very suitable for all skins and fits perfectly into YDROSIA's beauty routine.
It offers many benefits to the skin:
detoxifies our cells and results in a luminous complexion, softer, toned skin.
increases blood circulation and stimulates collagen production.
exfoliates the skin, eliminates dead cells and makes care more effective.
Brushing is done with a brush with natural hairs, in wild boar or goat silk.
Regularly practiced dry brushing, visibly improves the quality of the skin and lightens the beauty routine.
So we get started, because it's simpler than a long ritual and it awakens our natural beauty. It also helps to get rid of the tubes that invade the bathroom…
At YDROSIA we love to use it in the evening after a meticulous makeup removal and before vaporizingthe Essence Detox Vitality
You always brush from the bottom up and from the inside out without forgetting the neck so often neglected.
Our tips for use.
In the evening, after a thorough cleaning of the face, dry your skin and brush starting with the neck. Gently climb up to the forehead, respecting the facial lines (from the inside to the outside of the oval with movements that hug its curves).
Spray the Detox Antioxidant Treatment and pat your face lightly.
In the morning when you wake up, after the shower, brush your face and then apply your treatment.
During the first uses brush by brushing then increase the pressure according to the habit of your skin. Don't forget to clean your brush regularly with hot water and soap.
The brush should not be used in cases of damaged skin, sores or skin disease (eczema, psoriasis, etc.).
Our brush is made in Germany with 100% FSC beech wood from the black forest. His hair is made of wild boar or goat hair.
All about FSC labels ishere.